Monday 16 February 2015
So last week me and Rob were invited to have dinner & cocktails at Turtle Bay in Walthamstow. Note I said Walthamstow, I live in
STREATHAM
the other end of London literally, and I will be going back because it was that damn good, worth an hours journey any day.
Turtle bay does amazing Caribbean food, all the traditional yummy bits like Jerk chicken, fried plantain and patties but with some amazing extra special eats. We started off with a few cocktails please for the love of god if you like banana get the Hummingbird - white rum, Tia Maria, banana liqueur, cream, fresh banana & coconut. The jerk wings were a must to start, hotter than hell and too good, the chili squid got a big thumbs up from us too. The main event, I am still raving about, and is the reason we'll be going back very soon was the double dipped jerk steak. It was sex on a plate, rare - and Rob kept on nicking bits of mine even though he had the tastiest jerk lamb I've ever eaten. Safe to say after cocktails and my weight in wings and steak, we didn't make it to dessert. Big thanks to Kitty who looked after us for the evening, you were such a babe!
Thanks Turtle Bay we'll be back soon :)
p.s
Apologies again for the i phone photos - my camera charger has gone walkabout and I'mw aiting for the new one to arrive *le sigh*
Frankie x
Sunday 17 February 2013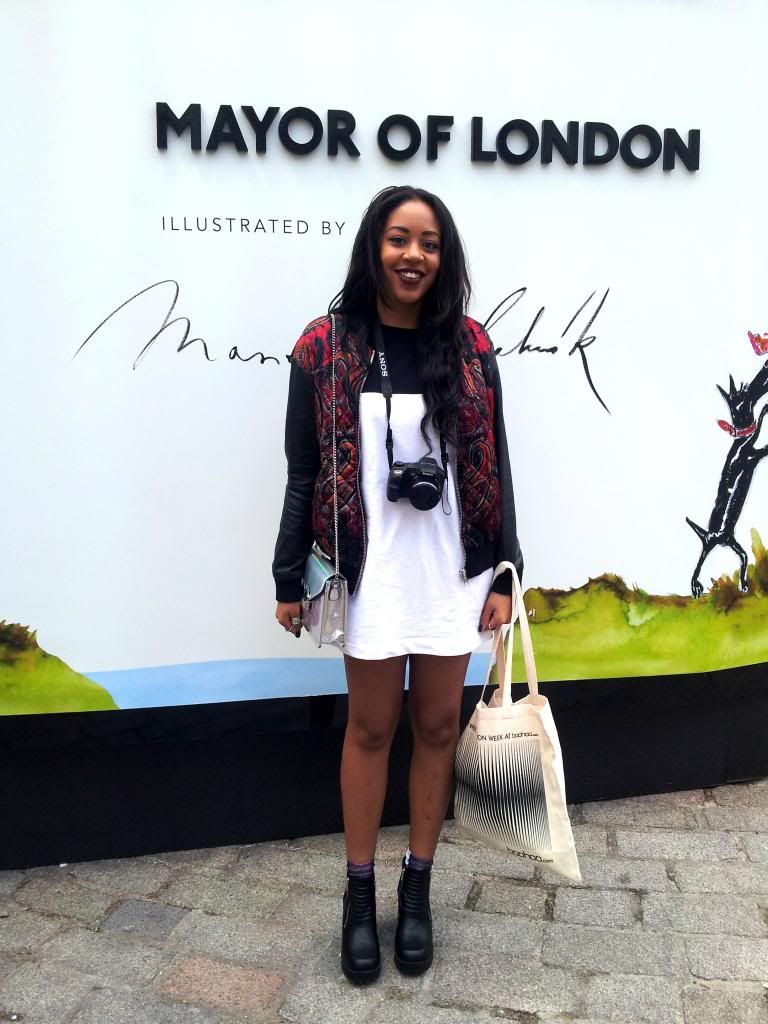 Dress: Zara
Jacket : Topshop
Bag : NewLook
Boots : H&M
Socks : Topshop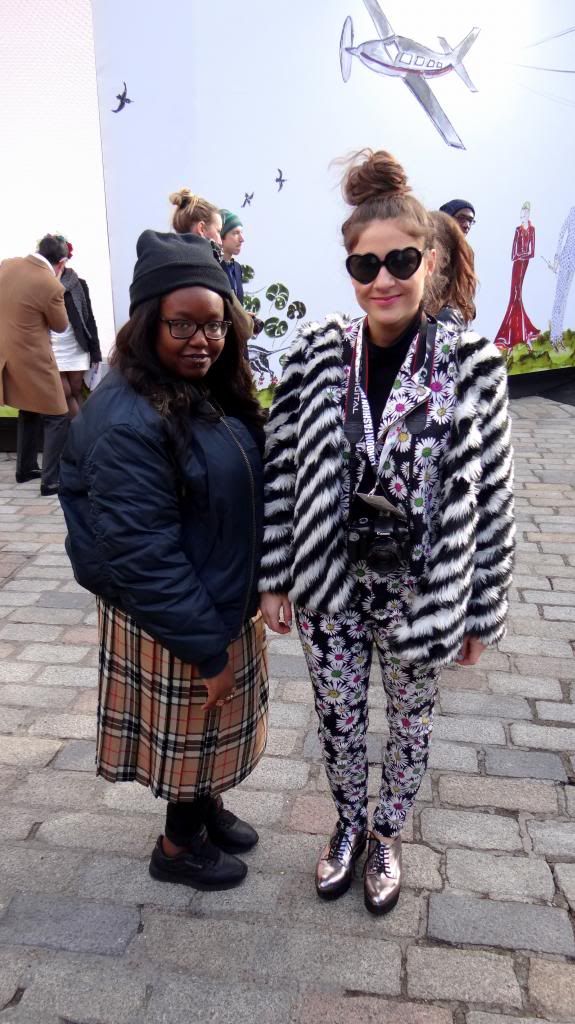 Jen and Helena looking fab!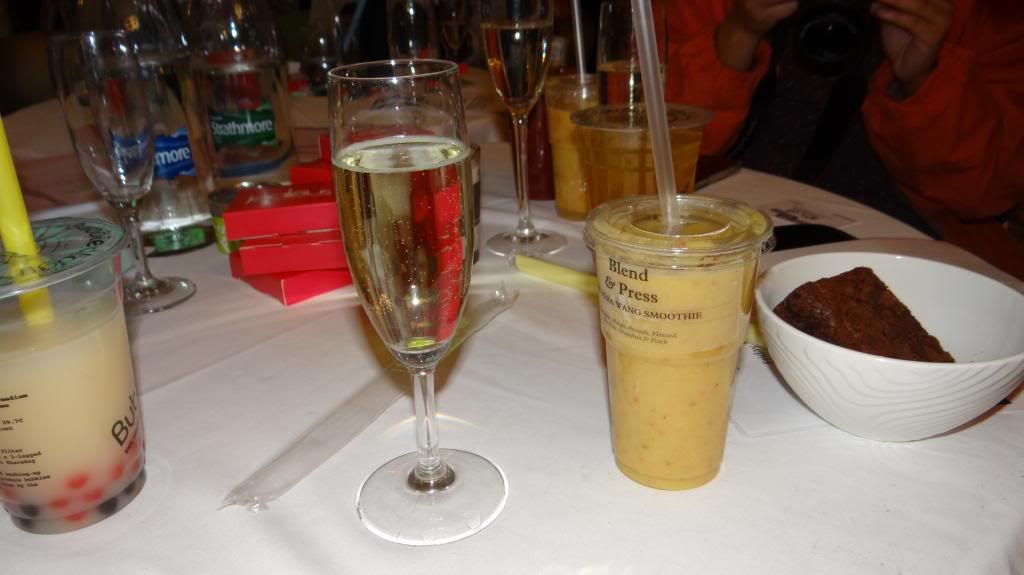 I had the most amazing Friday at London Fashion Week! I woke up ridiculously hungover after what may have been the best valentines night
EVER,
ripped my wardrobe apart for a last minute outfit then rushed over to Somerset House to meet up with Helena from
Bell's Fashion
an hour and a half late (sorry man :S). Gutted I missed the first show but I managed to get to a few more later, Belle Sauvage, Runway Collective and Nova Chiu ( going to be doing a show post another day stay tuned :) ) In between shows
Jen of J Noir
took me over to the Waldorf Hilton to the New Look Refuel room which was
SO GOOD!
Champers, little sandwiches, brownies bubbletea, smoothies, hair, nails, eyelashes, photobooth
IT HAD EVERYTHING!
I hadn't had time to eat anything that day so not gonna lie I got a little tipsy... free champagne okay?? I also met a friend of Jens and blogger
Sheree of Glitz & Grime
who was so lovely/cool/beautiful, had some photobooth fun ...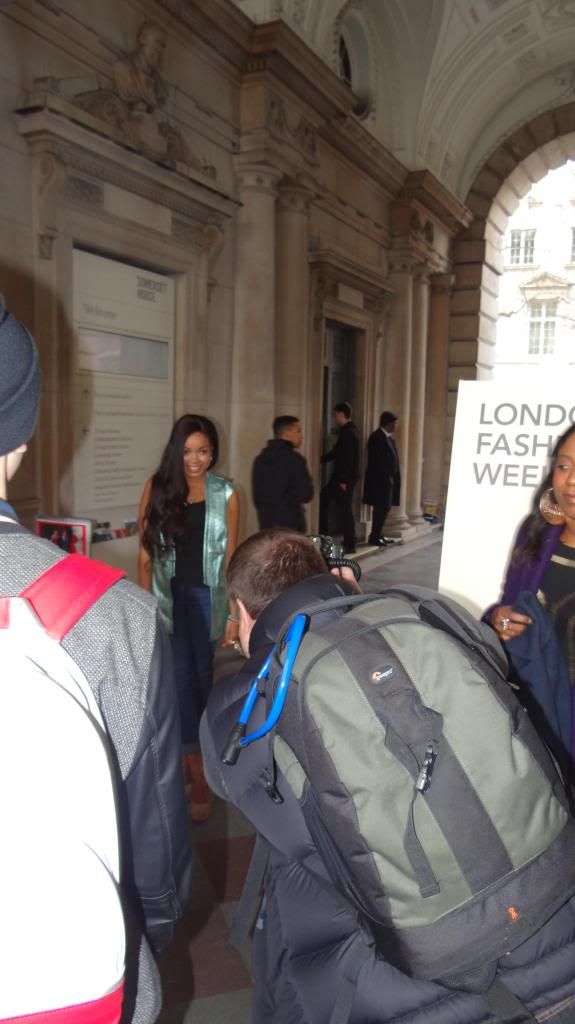 I Papped Dionne Bromfield
Sneak peek of the shows
So far so good! I was going to head down again today but you should see my room, it smells like a teenage boys bedroom and my wardrobe looks like it's been vomiting on my floor... So gonna get my shit together and hopefully I'll see some of you guys at LFW tomorrow.
Posted by

Frankie
36 comments: