Thursday 6 December 2012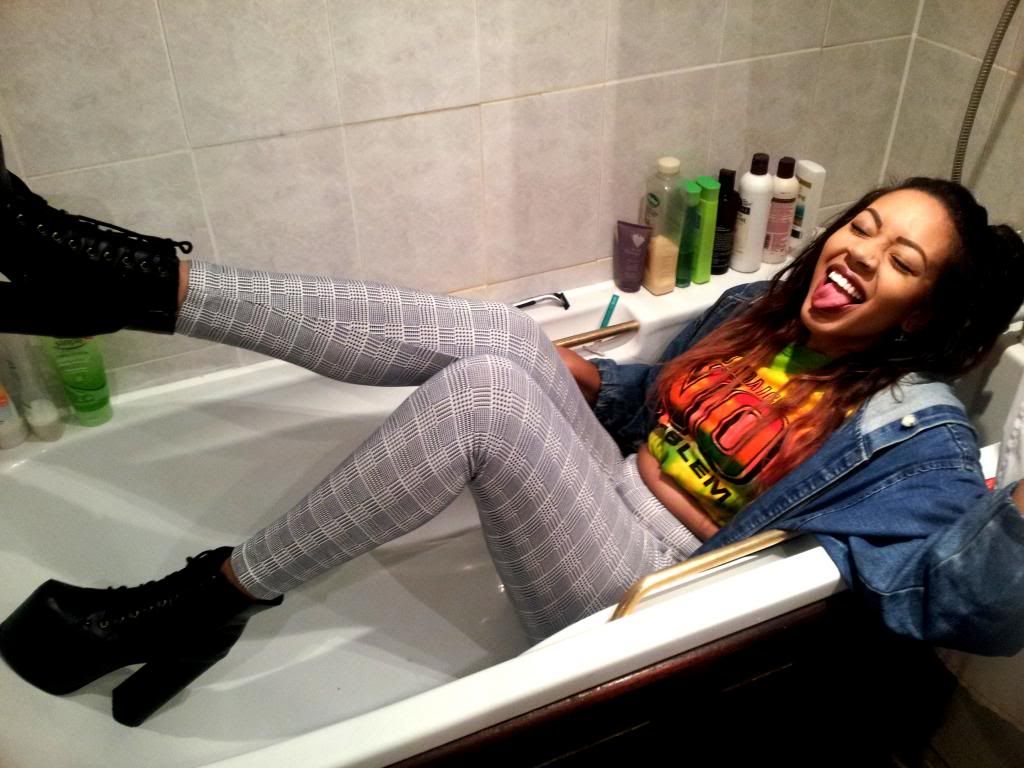 OOOOPS CHUBBY!!!
`
T shirt - Charity Shop £1.99
Denim Hoodie - Bootsale
Leggings - Urban outfitters via ebay £4.60
Boots - Ebay £35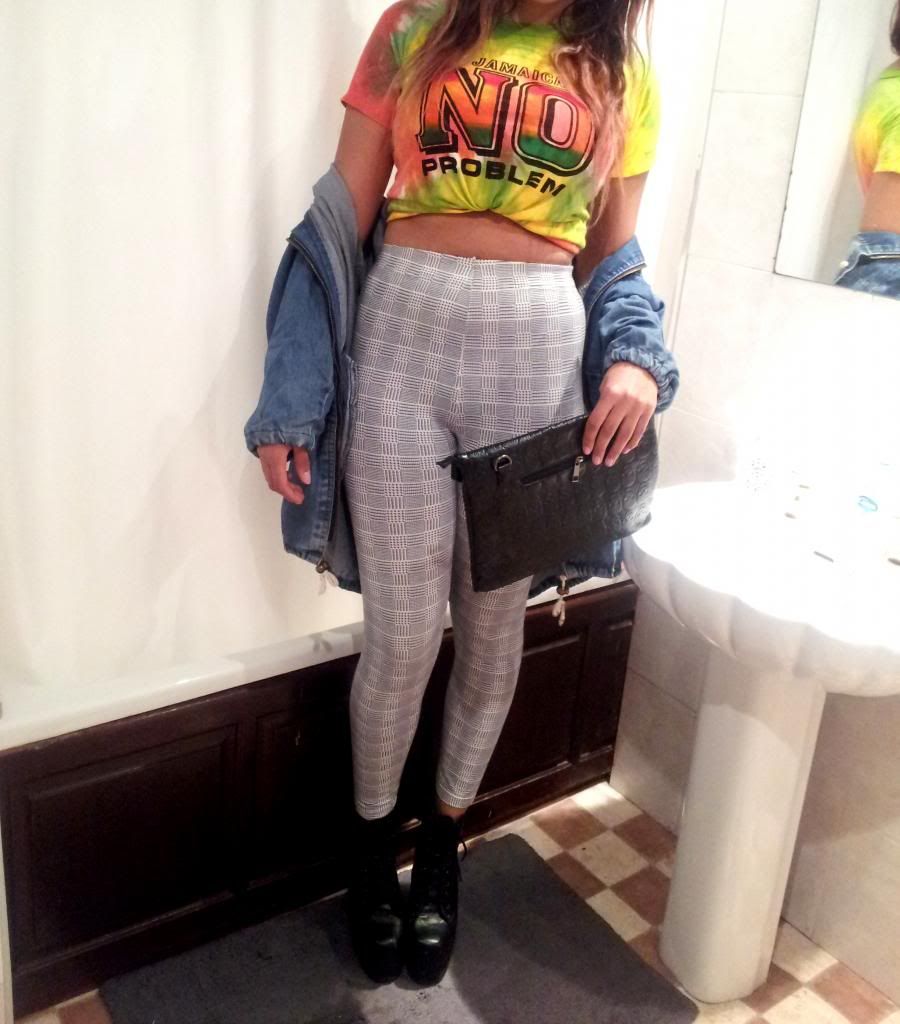 Closer look at le clutch from
LaModa
Lipstick - Topshop Inhibition
Heeeyy!!!!! I've been swamped with deadlines for ages and now I'm pretty much free
BACK TO BLOGGING AND C H R I S T M A S ! ! !!
This is an outfit from the other night and I'm sure you can tell by the very nature of the outfit and the bath picture I was quite drunk when this one happened... I got these leggings from ebay and they are lush, high waisted and pretty thick, goodbye trousers :) Found this t shirt in the little boys section of Oxfam, I originally bought it with the intention of giving it to my boyfriend (he's half Jamaican) but it was practically a crop top on him so I kept it for myself. The bag and ear cuff I got send from
La Moda
last week and I
LOVE
them, I'm not really a clutch kind of girl (they tend to get left behind when things get messy...) but I managed to hold on to this all night thank god!
I'm so jazzed about Christmas coming up you have no idea. I can't wait to see my family and tbh this term has been so shitty, I've let anxiety/ depression get on top of me quite a bit but I'm slowly trying to dig myself out of it. It's really hard when all I want to do is be like
FUCK THIS
and give up uni...final year though got to get it together! S/O to all my Geography students! So to cheer myself up I compiled a Christmas list (family take note)...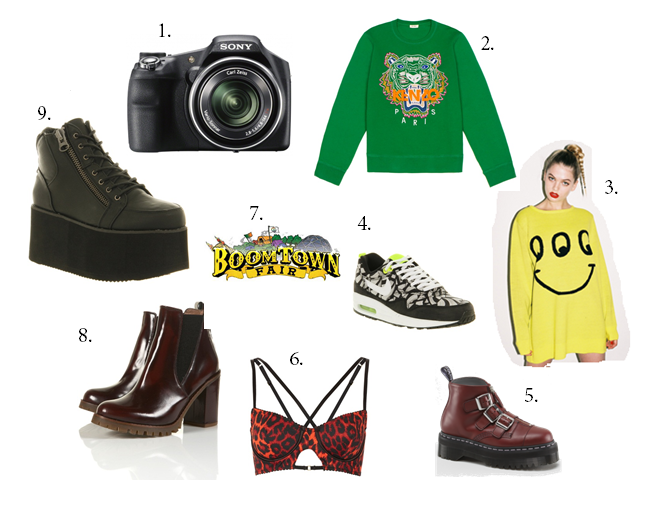 1 -
Sony Cyber-shot DSC-HX200V -
HERE
- So I can take some decent pictures for once :)
2 -
Kenzo Tiger sweatshirt -
HERE
- Who the hell doesn't want one of these for Christmas? Get out.
3 -
Lazy Oaf Real Happy Jumper -
HERE
- Take note family,
I NEED THIS JUMPER !!!!!
4 -
Nike Air Max 1 Liberty Lotus print -
HERE
These are amaaaazing, already sold out in my size though :(
5 -
Dr Martens Agyness Deyn -
HERE
- The most beautiful boots in the world!!!! Please Father Christmas :D
6 -
Topshop flame leopard harness bralet -
HERE
- I know this probably won't fit my boobs.. but I'll feel like I'm Rihanna in it I'm pretty sure :)
7 -
BoomTown Fair 2013 ticket -
BoomTown is the highlight of my year!! I need to get back and have a summer of psychedelic hippy fun :)
8 -
Topshop Phelvin Boots -
HERE
- PLEAAAAASE!!! I have never owned Chelsea boots want to give it a go :)
9 -
Office Dungeon Boots -
HERE
- I'm going to be the new Spice Girl, what of it?
I hate these open questions but what do you guys want for Christmas?
JUST ME BEING NOSY :D
Niiiiight XXX

Posted by

Frankie
55 comments: