Thursday 17 January 2013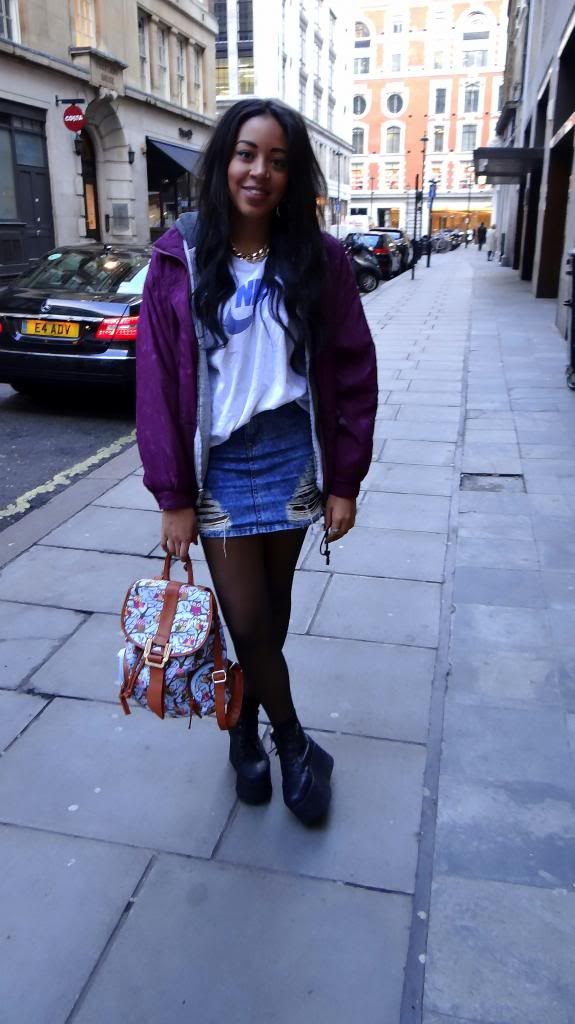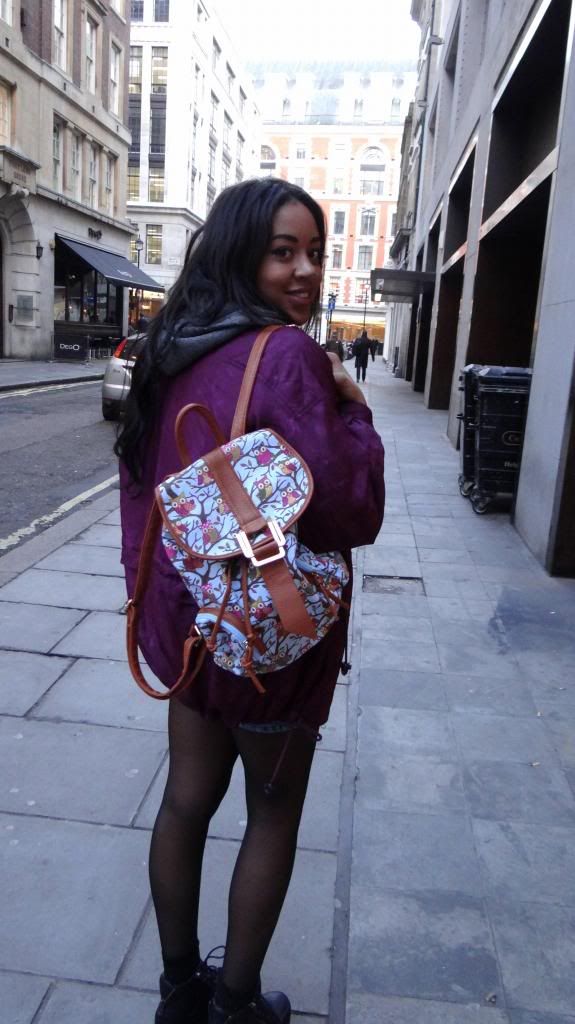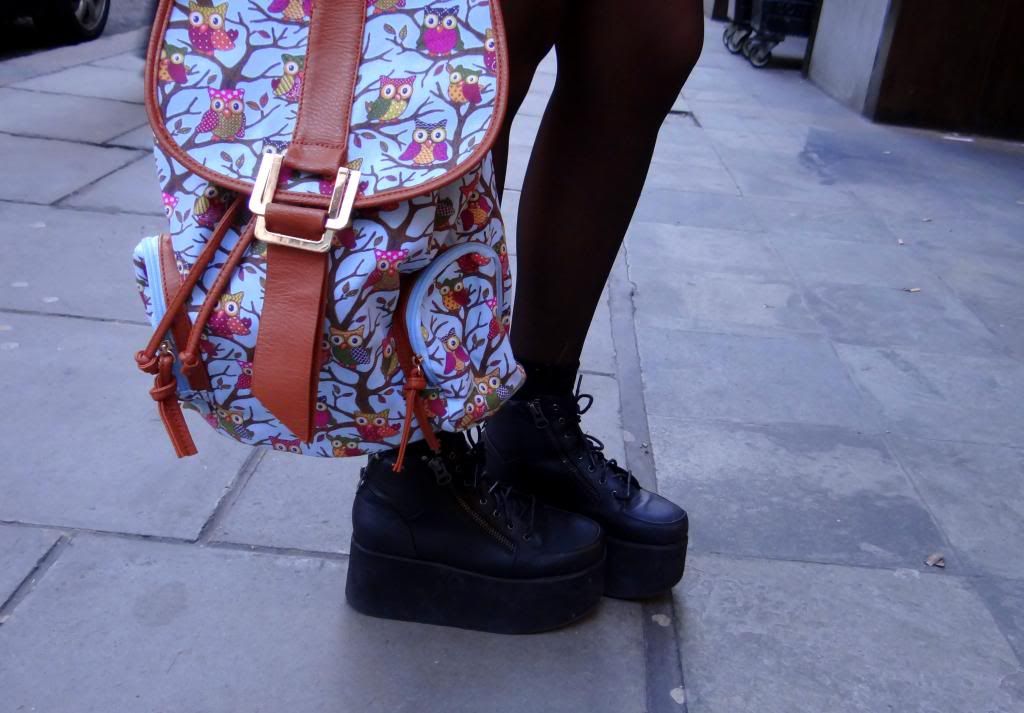 Tshirt - Nike via charity shop £2
Silk Jacket : Charity Shop £5
Skirt : Urban Outfitters : Sale £18 w/discount
Shoes : Office from my Mamgu (Welsh for Granny)
Necklace : Peacocks
Ohhh hey man :D I'm sat in bed in my Kigu yet again after a horrendously badass day off shopping with my friend Jackie in Oxford Circus. The original aim was to go and fill out a holiday form at work because birthday is coming up soon..
CAKE CAKE CAKE CAKE!
Needless to say I disposed of a lot of dolla this day. Anyway , Susan from La Moda sent me this sweet backpack to take part in their blogger
#backpackchallenge
and I bloody love it! It's not a crappy small one like all the others I own at the moment, I can fit all my stuff in it, get your own
HERE
. I've been attempting to steer away from my gothic Spice Girl tendancy of late and the ridiculously cute element of this backpack stopped me wearing all black yet again. I
LOVE
my dungeon boots, for some reason I like lording over everyone else when I'm out and about. You'd think in central London they'd have seen someone in flatforms before, other old people clearly aren't as cool as my Mam.
Im still working on my YouTube video but there will be one up soon :)