Thursday 1 August 2013
OOTD : Jellies n' ting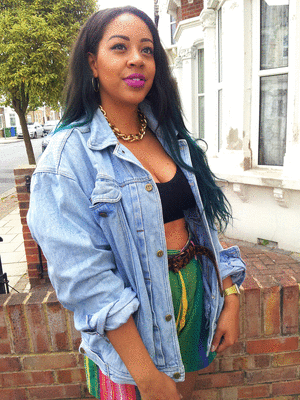 Wassup wassup? I'm feeling industrious this week - more than one blog post check me out ;) I can't help but feel the first ever GIF I have ever made may be slightly annoying- all that moveyness hmmmm, don't hesitate to comment if you feel it should never happen again haha!
These shorts are yet another absolute diamond of a find from Vintage Basement (just off Brick Lane -
GO GO GO !!
), I was going to cut them shorter but Jen said I shouldn't and I'm so glad I didn't - the length is perfect for London, creepy perv proof! My friend Emma came up with a theory that there is at least one creepy man per 20m squared in London - this is definitely true I think someone should do a thesis on it. On the subject of academic stuff
I GOT A 2.1 - S A Y W H A T ???
Man I was so shocked -
FUCK YOU GEOGRAPHY - HIGH FIVE EVERYONE :D
In other news, I'm going to Bristol this weekend to see my lavly boyfriend and more importantly hook back up with the West Country Massive (AKA my friends) - hopefully the weather isn't shit, cider's flowing and everyone parties like its 1999. ALSO are you of you lovelies going to Shambala? I'm scraping money together - might have to prostitute myself but I am going. Let me know if you are :D
love Frankie