Sunday 27 January 2013
Saturday.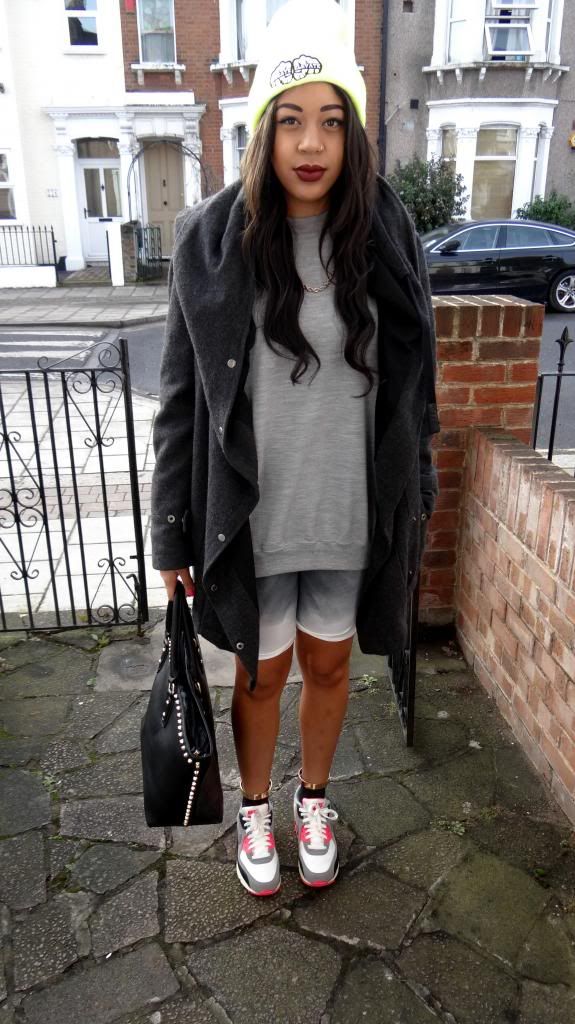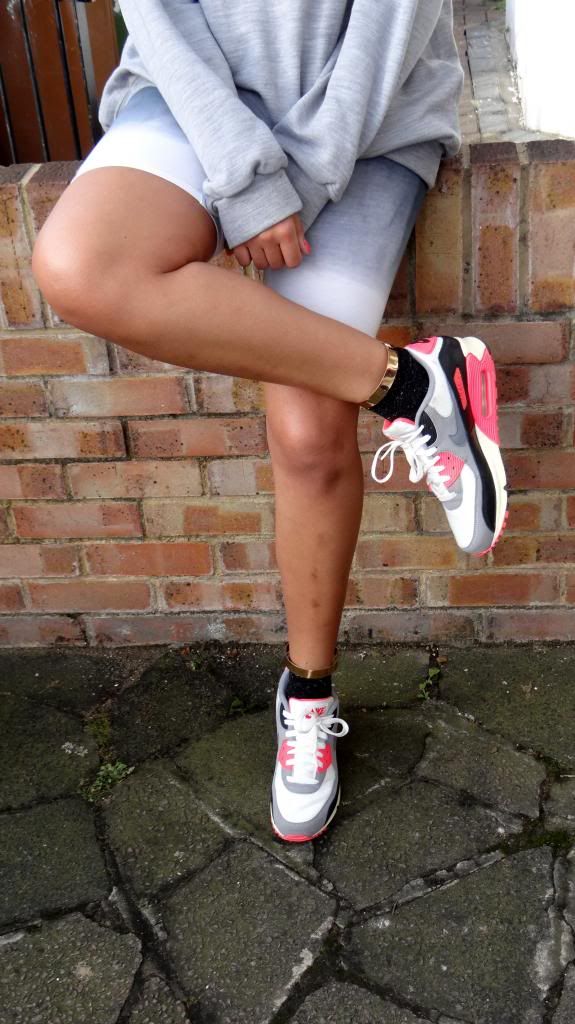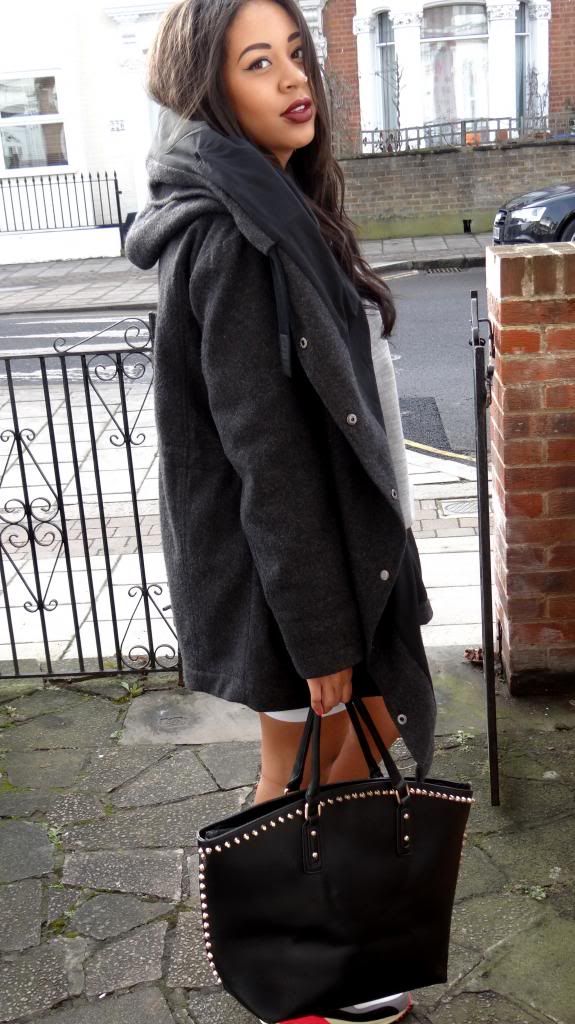 Sweatshirt : Ebay £5
Ombre cycling shorts : Monki via Oxfam £1.99
Coat : Broadway Market
Gold ankle cuffs : Ebay
Nike Air Max 90 : My sisters
Heeeeeeey guys :) Just a quick one, I'm sat in bed watching the graduate on telly and feeling sorry for myself. I went to a house party last night and have the hangover from hell. I definitely cannot handle my drink like I used to - I vaguely remember singing various songs by Beyonce to amused passers-by in the early hours of this morning. So, today was spent trying not to throw up all over my hot dog and not looking my best. In fact, I'm sat in bed wearing the same sweatshirt from yesterday only it's covered in mud now...
Surprisingly, it was sunny in London on Saturday - so I thought I'd whip out my ombre cycling shorts for a day of charity shopping with my sister. I looooooove this
neon beanie
Suzan from
Educate & Elevate
sent out to me, their stuff is
AMAZING,
so 90s it's ridiculous and the brand has a good message behind it. Anyway, I managed to pick up a few bargain beauties and since I realised I haven't done a haul post in
AGES
so I'm going to be posting a collective charity shop/high street haul tomorrow :)